One of Brian's Favorite Quotes
Third African soccer title for Nigeria
(CNN) — Nigeria's long wait for a major soccer title ended on Sunday as the "Super Eagles" beat Burkina Faso 1-0 in the final of the Africa Cup of Nations.
Sunday Mba scored his second goal of the two-week
tournament — both coincidentally coming on the day that bears his name — as
Nigeria
became just the fourth team to win the continental crown three times or more.
Stephen Keshi became only the second man to win the title as both coach and player, having been captain at the 1994 tournament when Nigeria won for the second time — though he did not play in the final.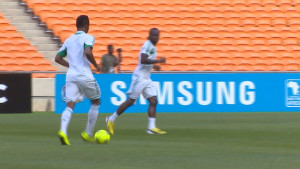 Burkina Faso, playing in the final for the first time, missed out on the $1.5 million first prize and the chance to represent Africa at this year's Confederations Cup in Brazil.
More to follow…

Link to this story: